On the 13th and 14th of October, in Applus+ we celebrated the 3rd Global Safety Day, across all our offices worldwide, with one common slogan: "
Stand up for Safety
".
The main goal of this edition was to promote personal responsibility towards everyone's safety, in order to raise awareness on the magnitude of work-related hazards and injuries and tofocus our efforts on increasing awareness on Safety as a relevant item for the company and our clients. This year we focused on three concepts summarized in the slogan: "Stand up for Safety", that help to explain the vision of the company from a safety perspective: be preventive, be proactive and be accountable.
As every year, during the event workshops, presentations are being carried out during the sessions.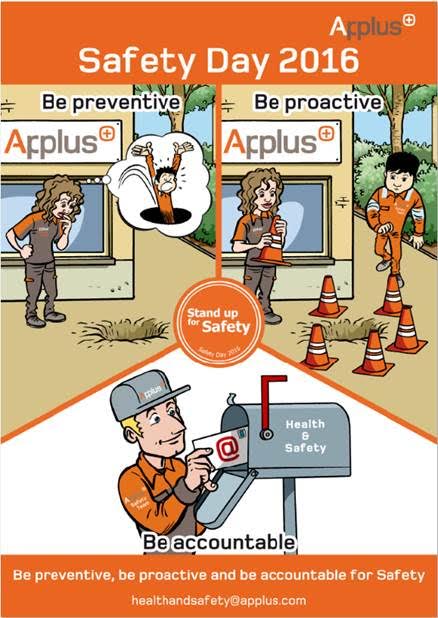 When people behave as preventive, proactive and responsable, they STAND UP FOR SAFETY!