The services provided by our company, chiefly in the areas of wind and photovoltaic power, help the industry's key players to comply with the legislation in force, assess the status of their plants and equipment while in operation and audit their maintenance processes.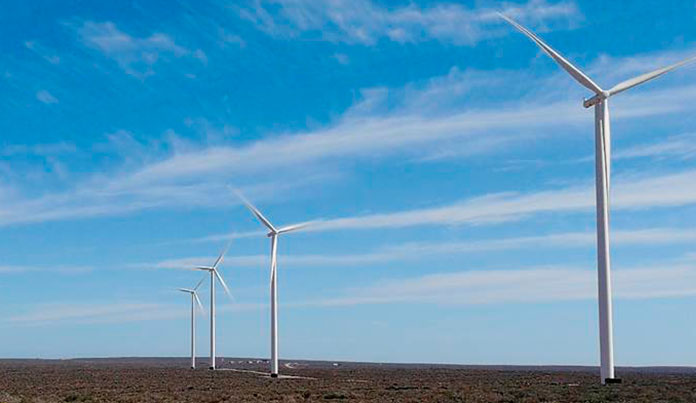 Renewable is on the air. The 70% ($290 billions) of the worldwide annual investment on power generation goes to renewable energies and the 80% of those goes to wind and solar technologies. The European Union have just raised, June 2018, the renewable energy targets to 32% by 2030.
Over last 15 years, Applus+ has been involved in many projects, providing inspection, consultancy and engineering expertise to support a wide range of services in this strategic sector of the future. With revenue of more than 11 million euros during 2017 Applus+ strives to be seen as an internationally recognized benchmark among renewable-energy companies, especially within the wind and photovoltaic sectors.
Our services are geared towards supporting our clients at all stages of their projects; providing solutions from the feasibility-study stage, during project design and development, throughout the operation and maintenance of the plant.
Given the many similarities that exist between renewable-energy projects in terms of the phases involved, we can attest to the fact that the services we provide – to both the photovoltaic and the wind sectors – cover the full project cycle.
Depending on the project phase in question and the remit of the various players involved, our clients can range from promoters and utility companies to equipment manufacturers. Applus+ prides itself on its longstanding impartiality and objectivity; this is precisely what enables us to work for different parties in the same project.
By way of illustration of our expertise in this area, Applus+ is constantly incorporating up-to-the-minute technology into its service portfolio – in renewable-energy inspections, for example. Historically, the inspection of a complex, difficult-to-access asset such as a wind turbine or power grid was an extremely arduous and tedious task. However, these types of inspection projects no longer need to prove long-winded, costly and inconvenient for clients since the latest technology used by Applus+ allows visual inspections to be carried out quickly and efficiently. For example, through drone technology and thermal imaging we can easily detect typical faults in photovoltaic plants, from hot spots on the module cells to wiring issues or inverter and fuse failures.
Through our laboratories, Applus+ can provide on-site product quality inspections during manufacturing and shipping, from site evaluation to full-scale operations, testing, certification and evaluation of the quality and reliability of the solar panels to guarantee that they meet the required performances. We are leading the Chinese market in inspections of panels and tracker structures for the photovoltaic market with almost 1GW in 2017 of inspected panels.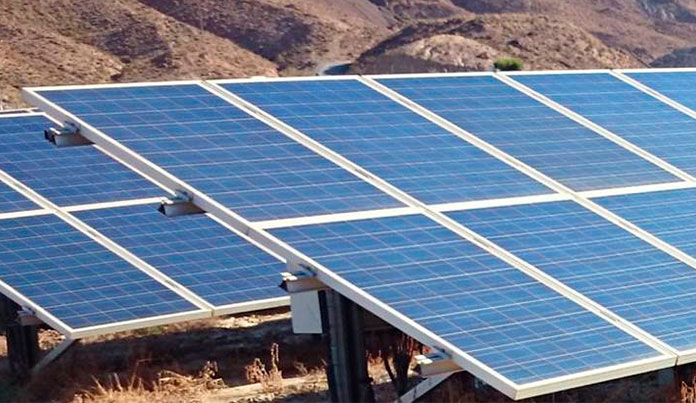 Another great strength of Applus+ is its international presence. With offices in more than 70 countries all around the world and with Applus+ staff working at this moment on wind farms and solar plants in places as varied as Spain, Germany, Brazil, Mongolia, Indonesia, Mexico, Greece, Oman, Panama, Australia, France or the UK and chasing opportunities in KSA; Canada; Dubai, Korea, Zambia, Mozambique, Chile, Colombia or Russia. Our back office is staffed by some 50 top experts with in-depth knowledge and expertise in a range of technical fields including electrical, civil and mechanical engineering.
Considering the global trend of investment in the generation of clean energy and the ambitious plans for development in renewable energies in many countries in LATAM, Europe and some other parts of the world. Applus+ is dedicated to increasing its presence within the wind and solar markets in the coming years.
In summary, the experience we have acquired over the past 15 years explains our position in renewable-energy inspection, consultancy and engineering projects across the globe – in particular in Spain, where we have taken part in countless projects, and in South America, where we are a top-tier company in the sector in a number of countries including Mexico.
Related Services