In the spirit of Interantional Women's Day 2019, we asked our team why Interantional Women's Day was important to them? This is what they had to say…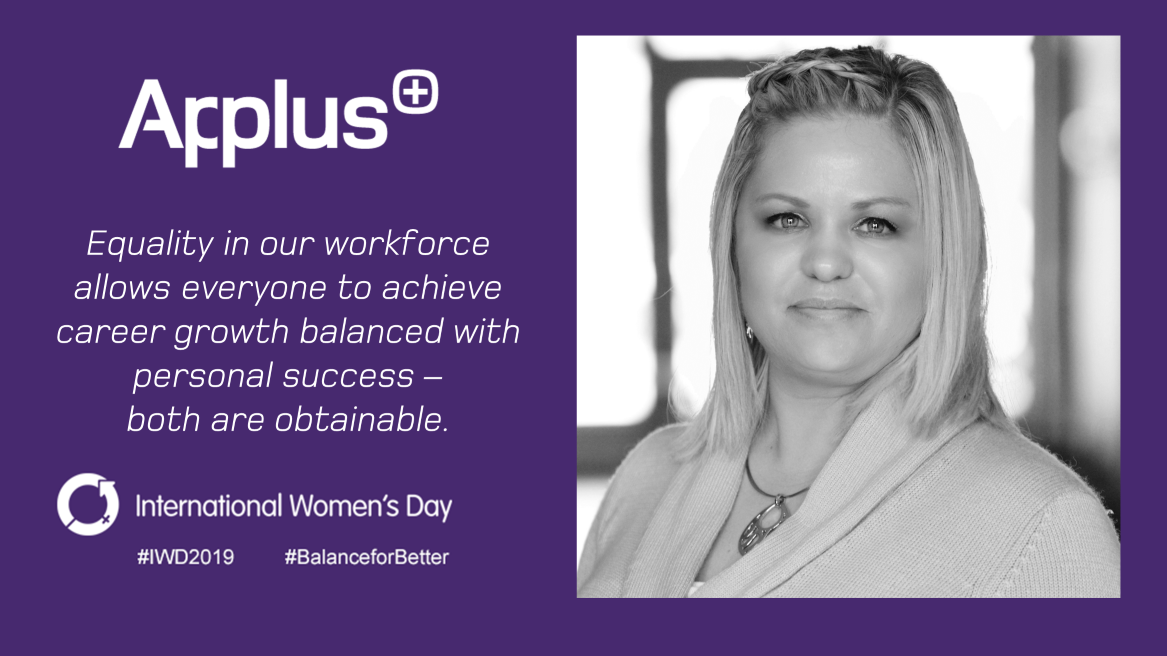 Stacy Gross – HR Director, Applus+ Energy & Industry Division North America
Working at Applus+ gives me the opportunity to contribute to and encourage all employees to achieve professional growth and development.
The theme of this year's International Women's Day is "Balance for Better," to me this means that equality in our workforce allows everyone to achieve their career growth balanced with personal success. Both should be obtainable, and I take pride in promoting a work culture that supports this.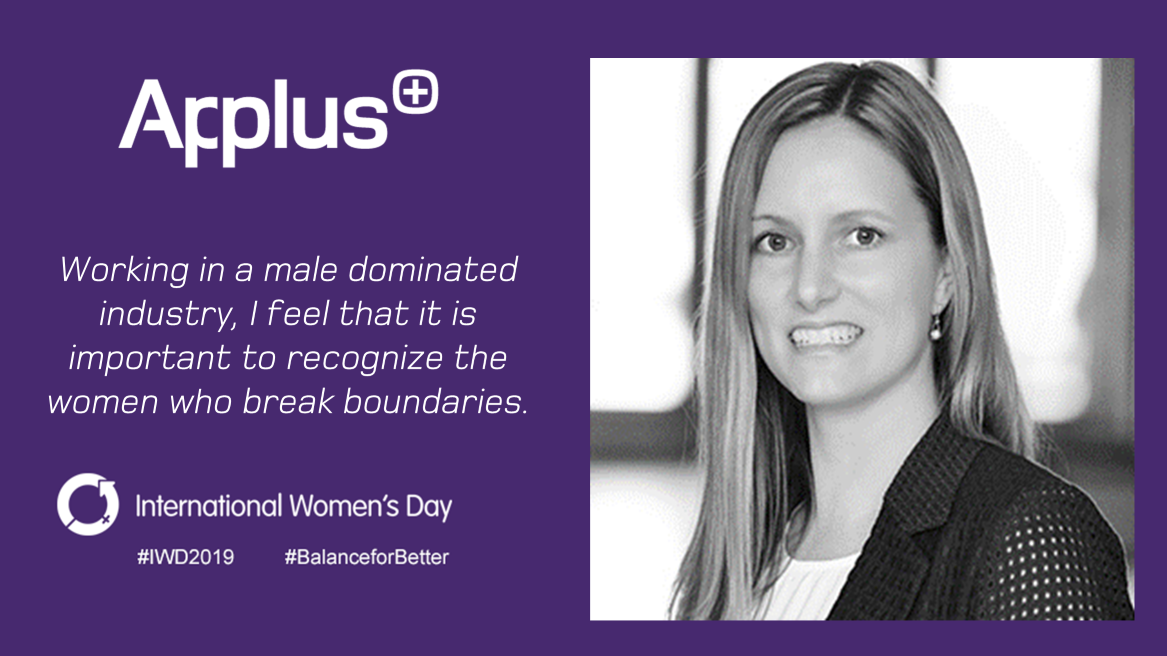 Regina Muir – Business Development Manager, Applus+ RTD USA
My role at Applus+ involves interfacing with both customers and our operations team, ensuring that we secure new business opportunities while maintaining and growing existing client relationships. Over the years working at Applus+, I have had the opportunity to work with so many great people. Collectively we have so much knowledge and experience and I find it quite amazing. Working at Applus+ has been a great experience, as a globally company, I can interact with colleagues all over the world and together we never stop learning from each other.
International Women's Day is important to me because I work in a male dominated industry and I feel that it is important to recognize women who are breaking the boundaries and setting a positive example for the next generation.
Bo Fadayomi – Shared Services Manager, Applus+ US Oil & Gas
I have been fortunate enough to meet and work with so many great people at Applus+ over the years. Collaboration and teamwork knows no boundaries in this organization and while every may pose new challenges, there are a multitude of opportunities to learn and to grow.
To me, "Balanced for Better," reflects the fact that today, women have access to more opportunities and are becoming front runners and International Women's Day recognizes the importance of women in the workplace, in the family, and above all, in society.